Why Your Insurance Agency Needs Management Software?
Are you confused about whether you should get insurance management software for your agency or not?
Well, though it's not necessary to have insurance agency software, but it's better to get one if you want your agency to stay ahead in the race of this competitive world.
The world is getting more advanced in technology, and if you want to sync with this fast-moving era, then acquiring the new technology is a must for you, otherwise, you'll never be able to compete in your field.
Therefore almost all the business. No matter which field they belong to, are either hiring the whole IT staff for the system developmental need of their companies or moving towards custom software development outsourcing so that their businesses can have better management systems.
Now, moving on to what insurance management software has to offer you, well, insurance agency software comes with lots of benefits that can become the reason for you to acquire it for your organization. So let's have a look at the reason why your insurance agency needs management software.
Benefits of Using Insurance Management Software
Overall Cost Reduction
Insurance software reduces the overall cost of your insurance agency by eliminating the need for extra staff. It handles all the day-to-day operations of your agency, even the ones which were being managed manually, thus saves the salary you were paying to employees.
Better and Accurate Data Processing
Insurance agencies have to deal with a heck lot of data every day. Mostly, data is processed manually which often results in misplacing or data loss. However, when this responsibility is given to insurance management software, things can get more organized as it processes the data with increased and better accuracy to such an extent that there is no room for mistakes left.
Ease of Use
Insurance software comes with great ease of use with an extremely user-friendly interface. You don't need to have special expertise to operate these systems, just general information about computers will do it. Moreover, these systems are highly customizable, you can add easily add the features of your choices to them by hiring any insurance software development services.
Helps You Go Paperless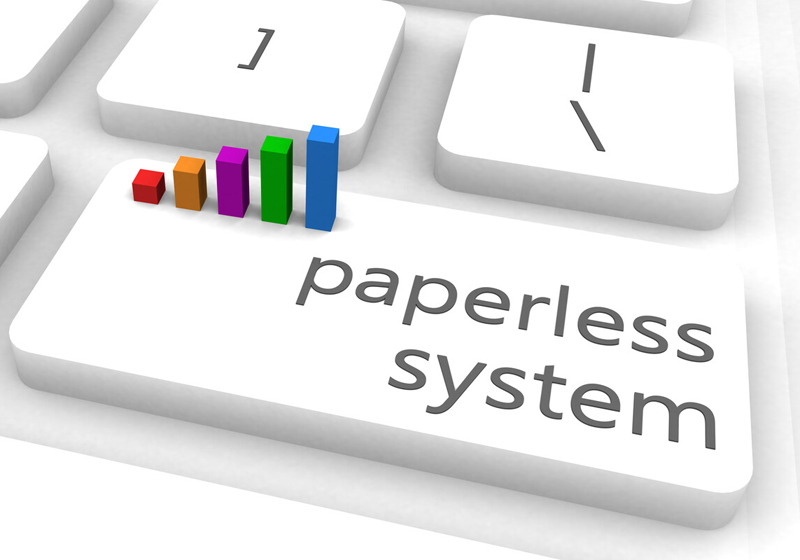 Insurance software eliminates the need for paper from scratch. They allow you to manage all the documents and take care of all the administrative works within the software, thus helping your agency go completely paperless. So no need to pay for those hundreds of cabinets and cupboard making when you can store all your documents within a single software.
Automates Most of the Processes
Insurance software can automate most of your works especially the customer's support. Being a policy owner, you lots of things to take care of, and your sales team to have to focus on many important tasks, so if you don't want to waste your and your team's time on customer support, then you can hand over this task to insurance management software as they have proved to efficiently deal with customers. But they are not able to provide solutions for extremely complex problems as they are designed to deal with general issues, so, for this, you or your team would have to communicate with your client by yourself.
Enhanced Security
Legacy software that is implemented in insurance agencies is prone to many breaches and cyber attract. An insurance agency would never want its confidential information to get exposed to hackers, after all, it a game of money. So you have to beware all the time.
Good news for you, insurance management software is efficient at enhancing the security of your agency by providing you cloud-based solutions and also detecting fraud easily at the spot so that your agency doesn't have to face any security breaches and fraud issues anymore.