The Importance Of Educational Technology In The Teaching And Learning Processes
There are many reasons why educational technology is important when it comes to teaching and learning processes. Academic writing expert Joan Young from AdvancedWriters states that 'whether you are a fan of technology or not, we have to face the fact that technology is everywhere these days and in order for students to survive in education, as well as the world of business, they need to stay up to date with technology.'
With this in mind, we will take a look at what educational technology actually is as well as the exact reasons why educational technology is important in the teaching and learning processes.
What Is Educational Technology?
Educational technology is a systematic approach used when it comes to the resources or processes of teaching. Educational technology, often referred to as ed-tech, uses technology in a way in which it improves the performance of students. The role of educational technology is to spot the needs of each individual and adapt instructions, as well as track a student's performance.
Educational technology does require teachers to accurately identify the needs their students have so that the correct technology can be used and applied to the curriculum. It will also track and evaluate how effective something has been.
In the sector of education, educational technology is relatively new and for this reason, some teachers may feel that they are not ready to adapt to using technology in the classroom environment. However, it is the way of the future and students require it, so it is something that all teachers will have to understand and implement going forwards in their career. 
How Educational Technology Is Important In The Teaching And Learning Process:
Students demand technology. When they are not in the classroom, students are constantly engaging in technology. We all know that children like to be interactive and being able to learn through technology is now an integral part of a child's lifestyle. Teachers who use educational technology in the classroom environment are likely to see enhanced participation and engagement in their settings. 
Children are used to a digital world. Children tend to understand technology far better than most adults. For this reason, it has become the best and easiest way to learn as it is such an integral part of a child's life. When using technology in the classroom, children engage with it in such a way that not only does it help them to learn better, but it also helps them to pick up different multitasking abilities. Technology is also key in education because those children who don't have access to or use technology will end up being in a situation where they are far behind when it comes to the real world.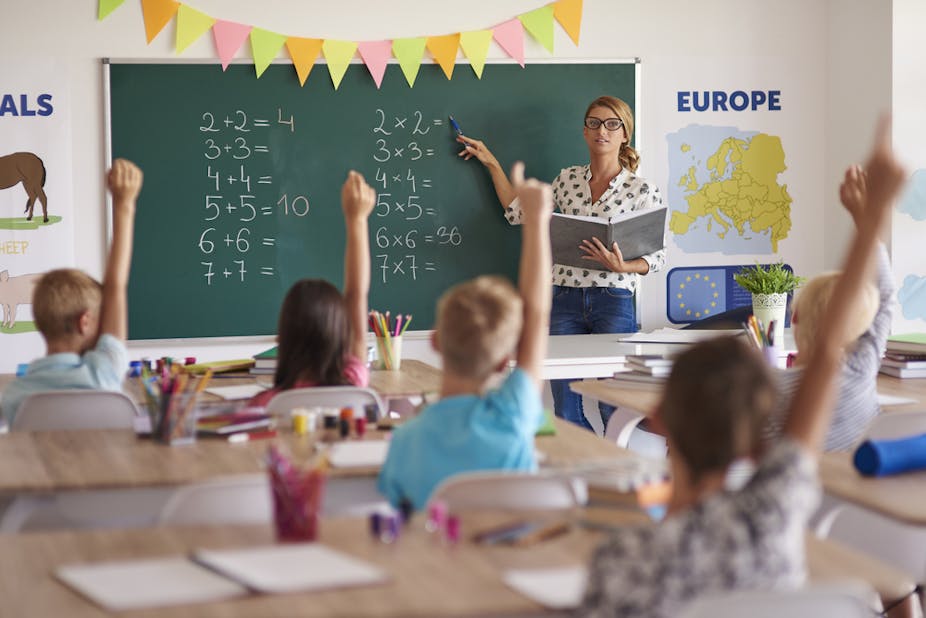 Technology keeps students engaged. This generation of students is regarded as technological learners. This means that they learn the best when they can be interactive and technology is the best way of achieving this. It's not uncommon for a student to lose interest in a subject or struggle to remain on task and this is where technology helps. Resources can assist a teacher and these can help to keep students learning faster and remain focussed on a task.
New teachers demand technology. It's not just professional jobs such as a writing job that has moved with the times when it comes to technology, as it's also apparent in post-secondary education settings. Teachers who are new to the world of education expect technology to be a key part of the learning environment. Educational technology also helps to make a teacher's job simpler.
Students can learn at their own pace. When students can access information from other places than just a book, they have the opportunity to learn different concepts in different ways. Technology also enables teachers to be able to come up with different and creative ways to teach students and keep them on task and interested. Technology has made learning more hands-on and therefore changed the learning environment. In areas where students are from more deprived backgrounds, technology in education has helped to close the gap so that all students can have access to the same resources.
It is necessary to succeed. Technology is something that we all have to get to grips with. As it's ever-evolving, it's best that children learn it from an early age. Ultimately, technology is a core part of every industry and this is something that is not going to change. These days, technology is more than basic computing skills and those students who have fully immersed themselves in technology are the ones that are likely to succeed in the world of business.
Numerous resources. When using resources such as laptops and tablets, a teacher has access to numerous resources and doesn't just have to rely on books. These forms of technology help keep students interested and engaged as they get to experience exciting new features and apps, as well the fact that these resources are also another way to help students to learn new material and concepts. Each student learns in their own way and technology can help with this aspect too.
Relationships between teachers and students can be enriched when using technology. When teachers integrate technology into the education setting, they can become coaches, experts, and advisors. Technology helps to make both teaching and learning more fun and meaningful. Students can also work with their classmates using technological applications.
Testing is able to go online. One factor that schools and many educational settings have is no control over the fact that testing will go online. It is something that will have to be adapted to as it is the way of the future, but there are many advantages to it. For instance, a student's performance can be accessed instantly when technology is used. Teachers are able to see scores in real-time, and they can also track and get to understand how a student has grasped a subject and which areas may need further input or revision.